Your local adhesive specialist
We are Danish specialists in adhesive solutions for industry and have been since 1990.
This is how we work
See our wide selection
We have a comprehensive range of adhesive applicator systems and all associated parts.
See all products
24 hour Accident Service
When the accident is out, it's about reacting quickly. Therefore, we are usually always available within 24 hours.
Order service
Application for all purposes
For any task in the industry
Application for all purposes
For any task in the industry
High quality in your production
Our equipment covers all requirements for flexibility and durable solutions, combined with optimal machine properties as required by modern industry. With a focus on cost-effective and stable operation, you are guaranteed high quality in your production when you get your glue systems and services delivered through us.
We provide service for both new installations and for existing cold glue and hot melt systems. Our local warehouse and office in Vejle allows us to carry out repairs at very short notice.
The local warehouse contains spare and consumable parts for most of the industry's current plants. We even have new and newly renovated loan facilities available, so that emergency situations can always be handled quickly and efficiently.
WE LIVE BY GOOD COLLABORATIONS
Our customers are very important to us and we work best together by explaining things as they are. When we have to find the right solution, it is always about how you can achieve the desired result with the maximum effect.
24 hour Accident Service all year round
When the accident is out, react quickly, as it can be really expensive for productions to stand still. We are therefore usually ready to service your systems in the event of a fault or breakdown within 24 hours, all year round.
Competent partner since 1990
We have been selling and servicing adhesives as well as adhesive application equipment since 1990. When it comes to safe application and durable adhesives, our market-oriented cooperation with customers has ensured high quality and constant development since the beginning.
SIMON LARSEN
Internal sales & order processing
Our range is very comprehensive and it can be difficult to find the best solution. Contact us and get professional guidance through one of our consultants.
Do your machines need service?
After long operation, the hot melt unit may need renewal. Contact us if you need spare parts, repairs or a service inspection.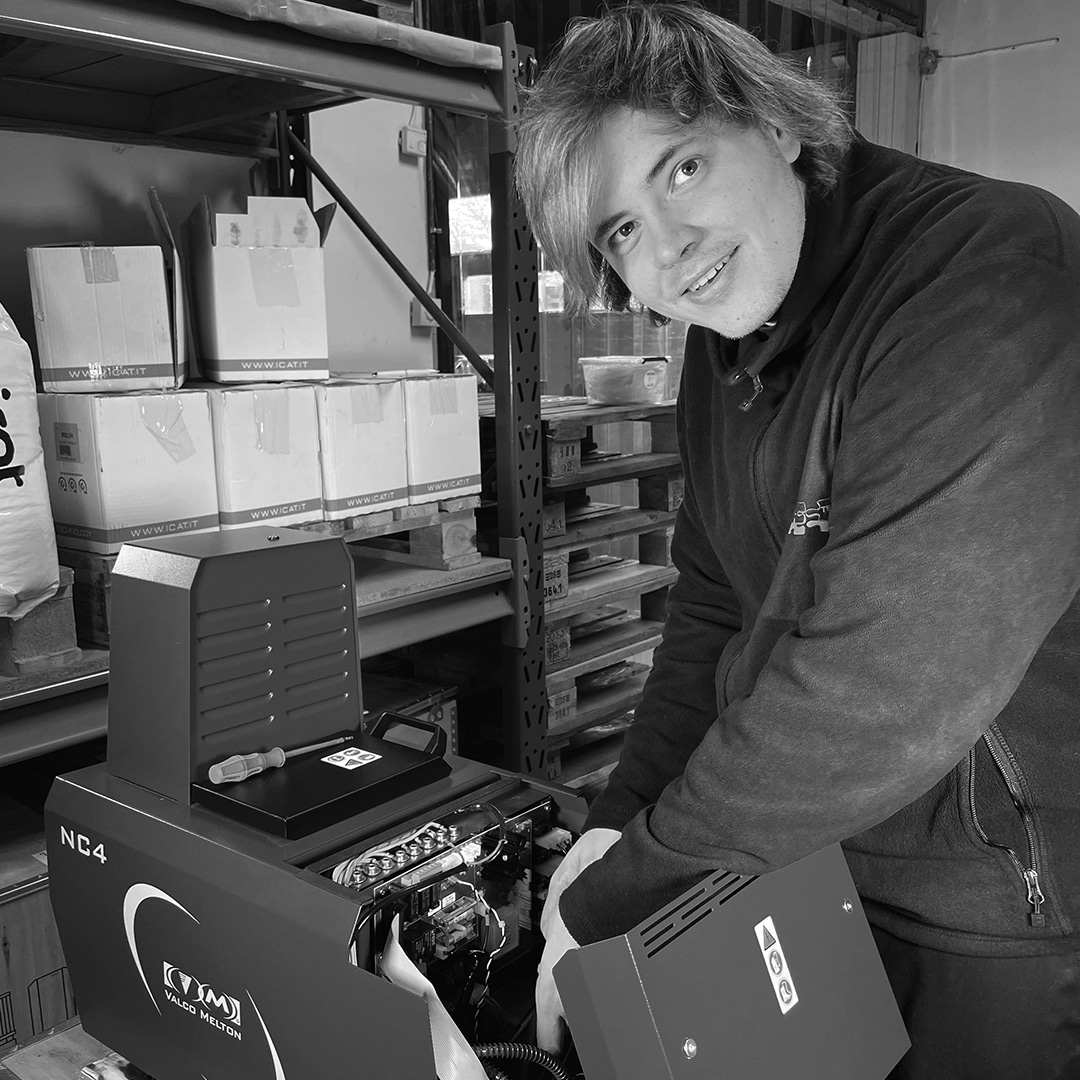 GET PROFESSIONAL GUIDANCE